Arrangements of congregational hymns, songs and carols
These arrangements of established traditional hymns and "worship songs" are ideal for congregational use, led by the appropriate instrumentalists or singers. See also the
descants
.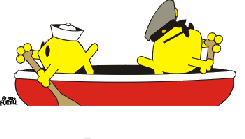 They were made for our own small choir and music-group of amateur singers for leading our congregation. I have tried to ensure that the lines flow melodically, that entries are easy to pitch, and that they are not only well within range but also have comfortable tessitura.
The styles vary widely. Almost all the material would be ideal for both traditional and modern churches wishing to "bridge the gap" with minimal suspicion and alienation.
Of the Christmas carols many, now associated with organ and choir, started life as earlier folk-based tunes. So it seems legitimate, indeed meet and right, to reclaim them from choral exile, returning them home to the music-group succession of "West Gallery" tradition.

---
| Title | Occasion | Score | Audio | Comments |
| --- | --- | --- | --- | --- |
| All creatures of our God and King | Creation | PDF | MIDI | Last verse re-harmonisation for organ or piano. |
| Angels from the realms of glory | Christmas | PDF | MIDI | Traditional tune, recast in a lively 4/4 or 12/8 music-group setting. Optional backing vocals. |
| Be thou my vision (Slane) | | PDF | MIDI | A most effective three-part reduction of this traditional tune. |
| Come, thou Redeemer of the earth | Advent, Christmas | PDF | MIDI | Straightforward SATB version with optional choral Amen. |
| Come, thou Redeemer of the earth | Advent, Christmas | PDF | MIDI | A through-composed processional arrangement, incorporating SATB version (above). |
| God rest you merry, gentlemen | Christmas | PDF | MIDI | Music-group arrangement: lively, with backing vocals (descants). |
| Holy, holy, holy is the Lord | | PDF | MIDI | Unaccompanied four-part arrangement of this popular worship song for reflective leading. |
| Holy, holy, holy; my heart, my heart adores you | Communion | PDF | MIDI | An exquisitely simple song from Argentina, here in four-part arrangement. |
| In the bleak midwinter (Cranham) | Christmas, Epiphany | PDF | MIDI | Music-group arrangement; optional backing vocals and clarinet part. |
| It came upon the midnight clear | Christmas | PDF | MIDI | Music-group arrangement; optional backing vocals. |
| On Christmas night all Christians sing (Sussex carol) | Christmas | PDF | MIDI | Music-group arrangement; backing vocals. Text carefully made inclusive. |
| The first Nowell | Christmas | PDF | MIDI | Music-group arrangement; backing vocals; optional solo instrument (e.g. flute). |
| Thine be the glory (Maccabeus) | Easter, general | PDF | MIDI | Music-group arrangement in driving "straight eight" rhythm. |